Shenzhen Smarteye Digital Electronics Co., Ltd founded in 2002, as a leading IP Camera manufacturer, which is one of the first batch manufacturers who can do R&D, production and Sales of IP Camera. After 12 years' persistent development, Smarteye, with strong R&D capability and proprietary intellectual property rights, becomes a modern enterprise with all complete departments. Smarteye Located in Bantian Shangxue S&T Park, factory covers an area of 10,000 square meters. It has latest SMT, injection, spraying, silk-screen, aging test and automatic production line. Smarteye collects a group of talents who are specialists in field of communication, security, computer and management, etc.
Upon the strength of 12 years professional experience and R&D superior capability, Smarteye's IP Camera products win a high reputation by the market and well-received by the customers, because of its high product quality and competitive prices. Now the monthly productivity is on the Top 3 of the IP Camera industry in China.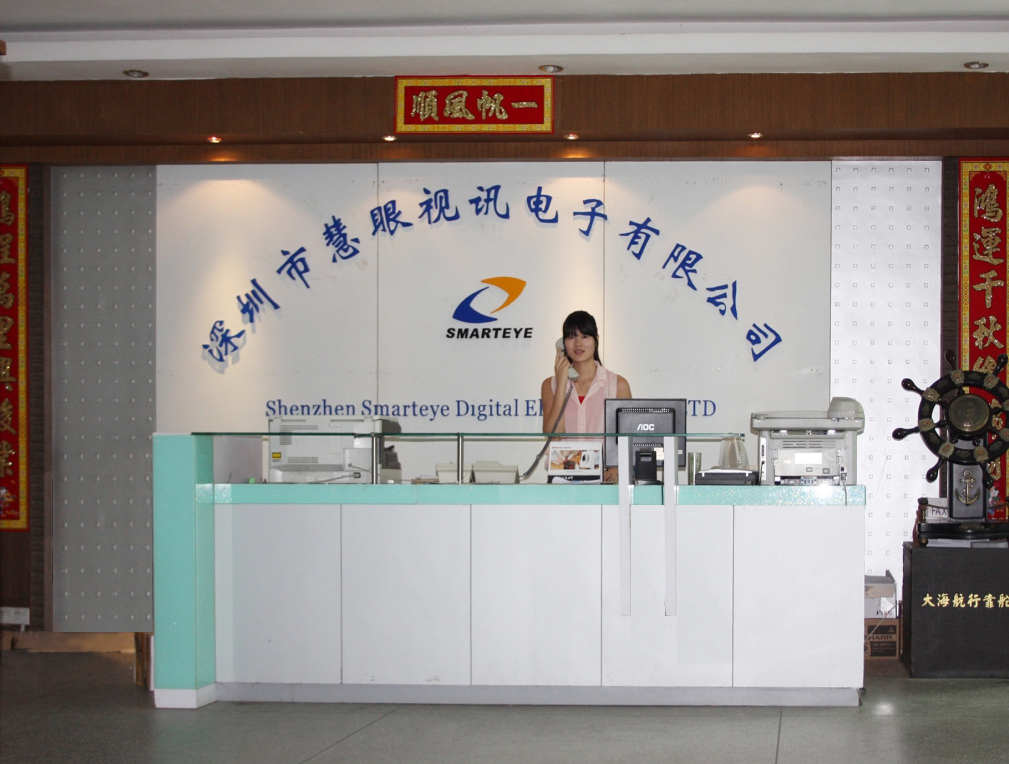 To guaranty the quality of products, besides strictly execute the ISO9000-2008 quality control system; we formulate our own factory standard which is much higher than the industry's to regulate ourselves. We have already qualified with the Standard QB/440000 13 9727 approved by the State Bureau of Quality and Technical Supervision.
In order to let the consumers screen and enjoy the high quality IP Camera, Smarteye publishes Brand 'WANSVIEW". We understand the responsibility and promise of our Brand, and keep "Detail is the Key of Success" in our mind during all the work. "WANSVIEW" products, either big as a CCD module, or small as a screw, we will have more discerning eye to strictly request ourselves. Every miniature assembly tolerance, every small parting line gap, Smarteye workers will never be cursory. Because Smarteye's target is to develop "WANSVIEW' as the first brand in this industry.
Our Profession focus on your requirements, Smarteye-- The more you know it, the more you trust in it
Rock-solid quality stems from the particulars, Wansview –Once you choose it, you will never regret it.
Our Milestone
2002 Apr – Company Established and Start Develop IP Camera
2006 Oct – IP Camera in Mass Production
2007 Apr – First 1K Order to USA
2007 Nov – Own DDNS Server Established
2008 Mar – Box Camera in Mass Production
2008 Apr – Successfully Passed the ISO9001-2008 Standard
2009 Mar – Registered "网视无忧" Brand in China and "Wansview" Brand in United States and European Union
2009 Jun – First PTZ H.264 IP Camera in Mass Production
2009 Jul – First PTZ H.264 CAMERA Orders of 860 Units to Romanian National Telecommunications
2009 Sep – B and H series, 11 Models in Total
2009 Sep – Develop Cloud IP Camera and Cloud Platform with FUDAN University's Cooperation
2010 Jun – Trial-Produce the First Cloud IP Camera NCZ550W and Built Server in US and HK
2010 Nov – Firstly Monthly Sales Exceeded 10,000 Units
2011 Feb – First Mega Pixels PTZ Camera in Mass Production
2011 Aug – Successfully do OEM PT Camera for a Global Top Brand and Sales to European and American Stores
2011 Nov – Apply ERP Management System Based on Six Sigma
2012 Apr – First NVR in Mass Production
2012 May – Push Put NVR+H.264 Cameras=NVR Kits
2012 Jun – Built Cloud Servers in US, EU, HK and Singopore Which Formed Cloud IP Camera Series
2013 1080P chipset solution infrastructure development, Full HD 1080P IP Cameras in mass production
2014 We won all intellectual property rights for chipset solution development, P2P platform, Android/iOS APP, Windows PC and Mac client softeware
2014 Get more OEM orders from global top brands
2014 Start to R & D Smart Home products
2015 IP Camera with humidity and temperature sensor in Mass Production
2015 Smart P2P Doorbell published
2015 Pass ISO14001 Standard

Choose SMARTEYE choose security, choose reliability and quality.